Born in Dublin but now plying her trade in London, Roberta Howett is a double whammy of talent and beauty which comes along very rarely indeed. A finalist on X-Factor in 2004, she has worked since on developing a successful career as a musician and songwriter, and is now ready for a solo release.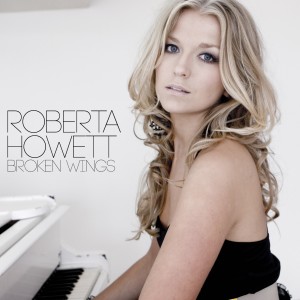 Her superb vocal and songwriting style have been compared to the likes of Sarah Bareilles and Christina Perri, and the lush layering of vocals on her tracks are influenced by artists such as Enya. However, as you'll hear on the single below, the sparse piano arrangement and incredible vocal are what helps her stand on her own.
The heartfelt lyrics come from a personal bugbear of Roberta, railing against those who judge people choosing to be single over entering relationships for the sake of it.
Roberta is certainly no stranger to the music industry, and has years of experience under her belt.  As part of her band Fanfair, she supported The Wanted on a sold-out arena tour of the UK and Ireland.  Her previous solo single 'Beautiful Lies', independently released in Ireland, saw her work with none other than Jake Gosling, and she has played Glastonbury with Sharon Corr and Oxegen Festival with Irish artist Bressie.  You may have also caught a glimpse of her on your TV screens as the house band lead singer on Tonight with Craig Doyle – a Saturday night TV show which aired in Ireland, drawing huge audiences.  She is now focusing on writing new songs and is set to release again later in the year.