Roberta Howett is set to release her latest single 'Love Like That' on October 14th.  An honest tale of unconditional love, Love Like That follows on from her singles released in 2015, 'Broken Wings' and 'Water to Fire'.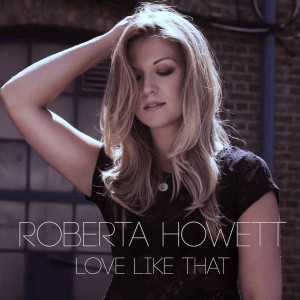 Born in Dublin, Roberta has always been passionate about music.  However it was only when she was a finalist on X-Factor in 2004 that she started developing a successful career as a musician and songwriter.
Although Roberta has not often stepped out on her own as solo artist, she is certainly not new to the music industry.  She frequently sings backing vocals for many established artists, including Nathan Carter, Boyzlife (Brian McFadden & Keith Duffy), Sharon Corr, Ronan Keating and Bressie.  Her live experience includes performances at Glastonbury and Oxegen, and as part of her band Fanfair, she supported The Wanted on a sold-out arena tour of the UK and Ireland.  Roberta also had a brand partnership with Collection Make-up while with Fanfair, starring in their campaigns in the UK & Ireland, both instore & on television.  She has worked with top producers over the years, including Arnthor Birgisson and Cutfather, and her previous solo single 'Beautiful Lies' saw her working with Jake Gosling, producer to Ed Sheeran.
'Love Like That' is available from October 14th.